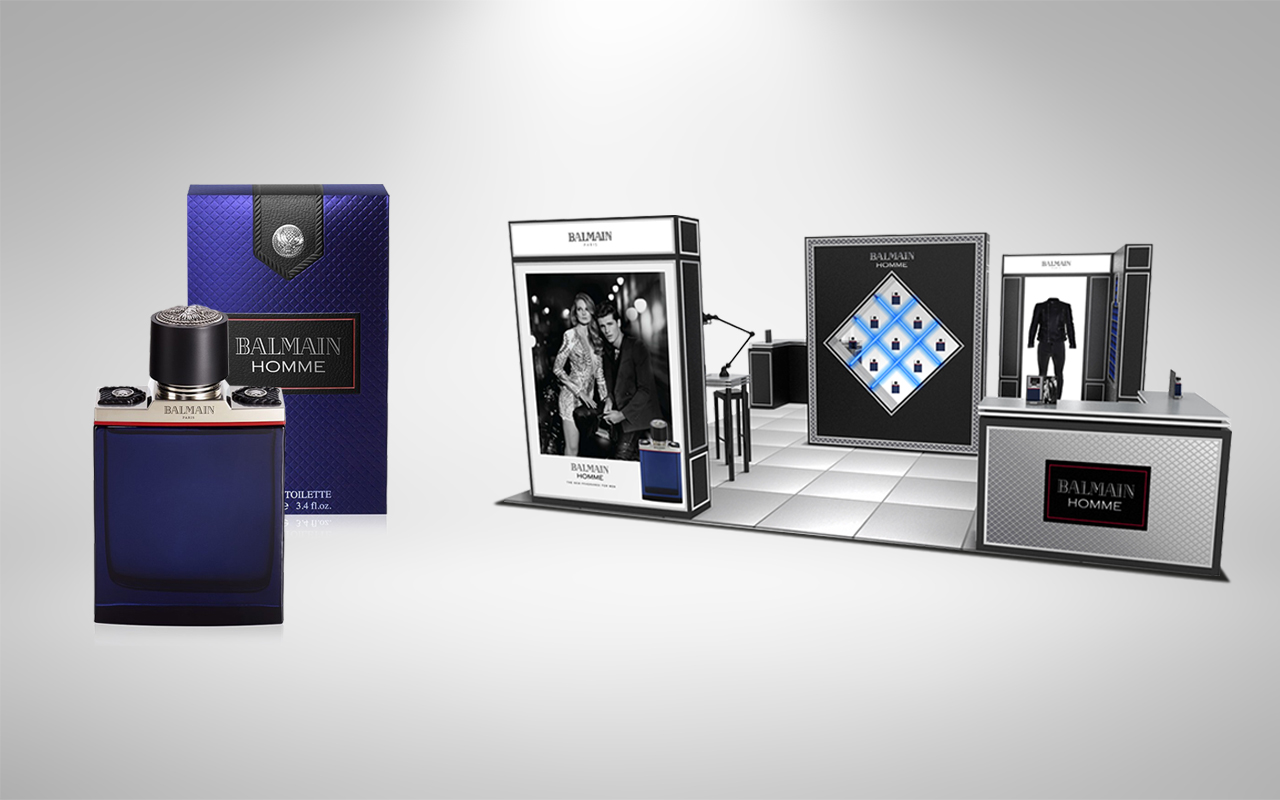 Creation of the Balmain Homme bottle
Adorning a new couture perfume and developing a whole new vision.
At the head of the Balmain fashion house is artistic director Olivier Rousteing, who is known for pushing masculine fashion to its limits. With each collection, the silhouettes stand out immediately, mixing an ultra contemporary allure with extremely classical touches reflecting M.Balmain's know-how.
The role of perfume design:  to incorporate the identity of the bottle within the masculine style of the Balmain fashion house.
The creative vision of the creation studio:  The bottle is inspired by a military jacket, evoking the rigour of the architectural lines of the Balmain fashion house. Two imposing metal epaulettes stand out on midnight blue glass. A powerful and resolutely masculine detail which brings to mind Olivier Rousteing's taste for ornaments.
At the top, an eagle inspired by Balmain buttons majestically finishes off the look. A symbol of strength and freedom, it forges a strong bond between the fashion world and the perfume. A red stripe crosses the bottle balancing out the creation between the transparency of the glass and the depth of the metal.
Unique, statuesque and bold, this bottle is the reflection of Balmain fashion house's iconic items.
Design, Creation, Artistic management – perfume bottle, package
Merchandising Concept declined by the creation studio
3D Volume, 2D Graphics, technical contract documents, development of elaborate packaging, industrial design follow-up (layout, iges verriers)
GRAPHIC DESIGN
Dance is the true essence of Repetto, the Interparfums house shares the same values:...

Categories:

Share Project :