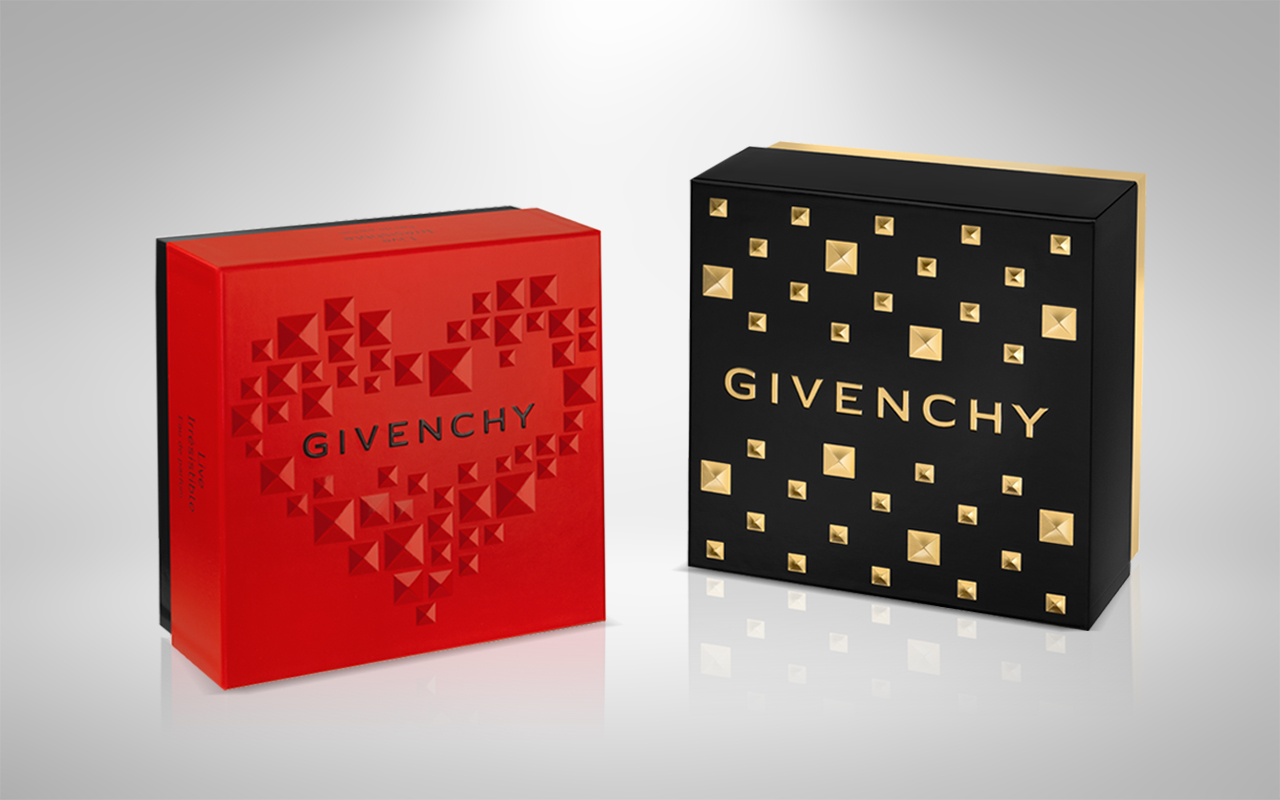 Creation of original packaging
Inventing a generic and stylish luxury packaging
Givenchy has entrusted the Objets de Convoitises agency with the design of Mother's day/Father's day and Christmas gift sets. This project falls in line with Givenchy's guiding principle: pure and rock'n roll haute couture.
The role of packaging design: Apply a unifying theme to the brand's various masculine and feminine perfumes
Creative vision of the luxury design agency: New gift sets immediately fall within this season's rock 'n' roll aesthetic using either ribbons of fabrics associated with metallic materials, namely diamond-shaped studs. This high-end packaging is enhanced by playing with texture and goffering effects along with matte or shiny paper.
Design, Creation, Artistic management and illustrations
Style guide, 2D Graphics, 3D Roughs, models, technical contract documents, production and industrial printing process follow-up.
GRAPHIC DESIGN
Dance is the true essence of Repetto, the Interparfums house shares the same values:...

Categories:

Share Project :