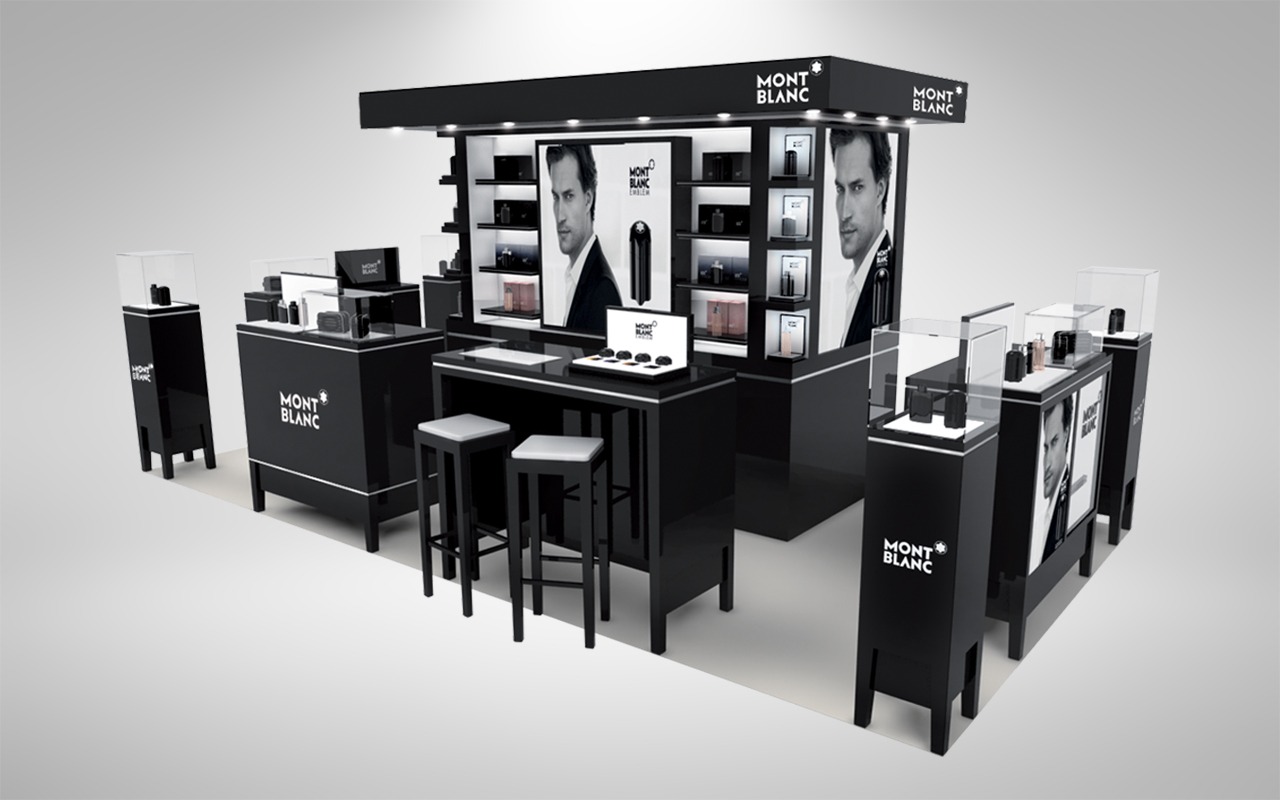 Setting up a luxury brand in a world that can be identified
For over a century, Montblanc has been synonymous with the highest quality of artisan calligraphy. Objets de Convoitises, has, for a few years now, accompanied Montblanc in a new transitional phase with respect to its perfume brand image.
The role of retail design: Restyling the codes of a flagship brand by asserting its identity.
Creative vision: In perfect harmony with the brand's sober and luxurious stores, the agency has designed lacquered fixtures with rigid and pure lines, playing on black and white. Inspired by Bauhaus architecture close to the brand's origins, the concept draws its inspiration from the renowned Montblanc pencil box with the white stripe.
Retail Design Concept, Design, Artistic management flagship store, corner, POSM
Merchandising and window events. Supplier Sourcing.
3D images, 2D Graphics, technical contract documents, production plans and merchandising charter.
GRAPHIC DESIGN
Dance is the true essence of Repetto, the Interparfums house shares the same values:...

Categories:

Share Project :