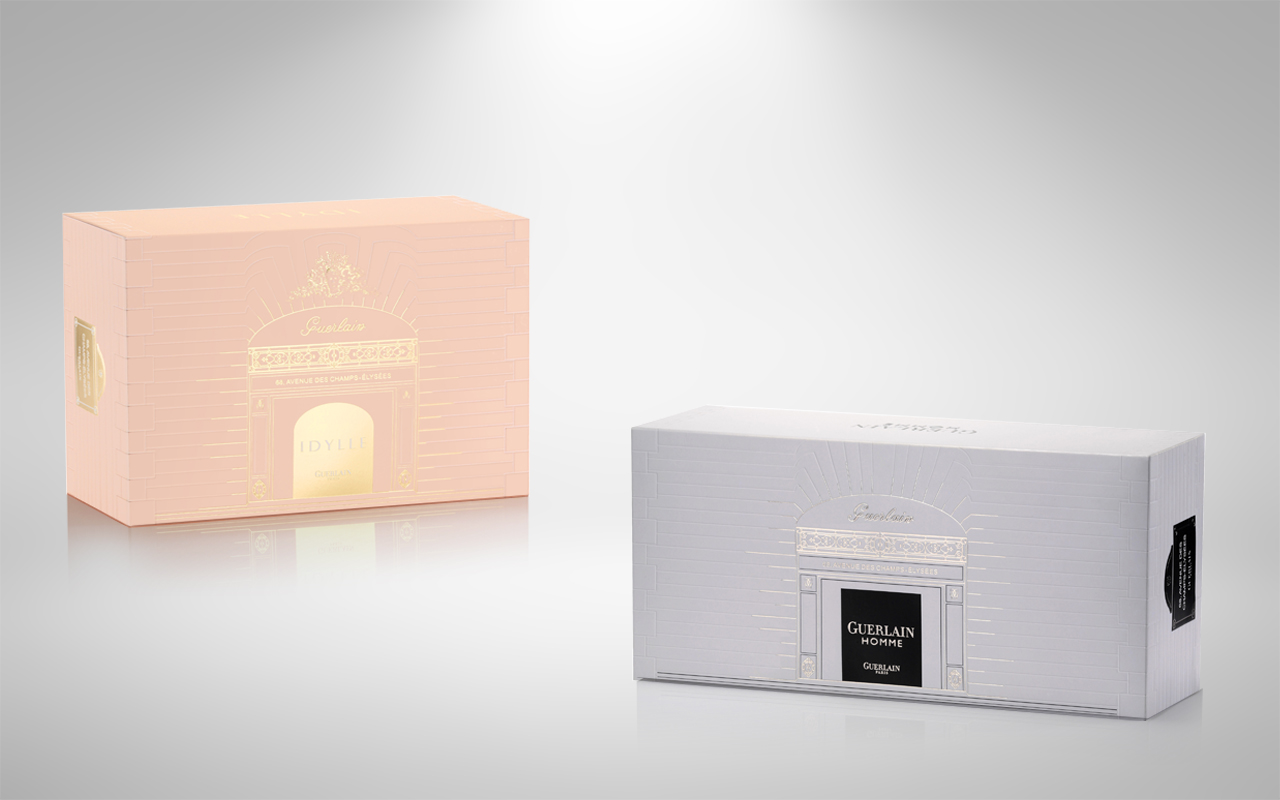 Design of a cosmetic packaging
An original packaging to enhance the attractiveness of a traditional brand.
Shalimar and Habit Rouge are today timeless Guerlain classics. Objets de Convoitises conjures up for each perfume a generic gift set for the festive season.
The role of a luxury gift set: to enhance the perfume bottle with a highly desirable limited edition
The creative vision: Objects de Convoitises showcases Guerlain's heritage in every one of its gift sets. The agency draws its inspiration from timeless Guerlain bottles, drawing draft-like irregular patterns scattered like seedings, similar to former gift wrapping paper found in the house's archives.
Another series dedicated to the Parisian flagship uses the architectural pediment of the Maison Champs Elysées as a starting point for designing the packaging and is applied to the entire e commerce and digital range.
Design, Creation, Artistic management and deliverable illustrations: Style guide, 2D Graphics, 3D Roughs, models, technical contract documents, production and industrial printing process follow-up.
GRAPHIC DESIGN
Dance is the true essence of Repetto, the Interparfums house shares the same values:...

Categories:

Share Project :