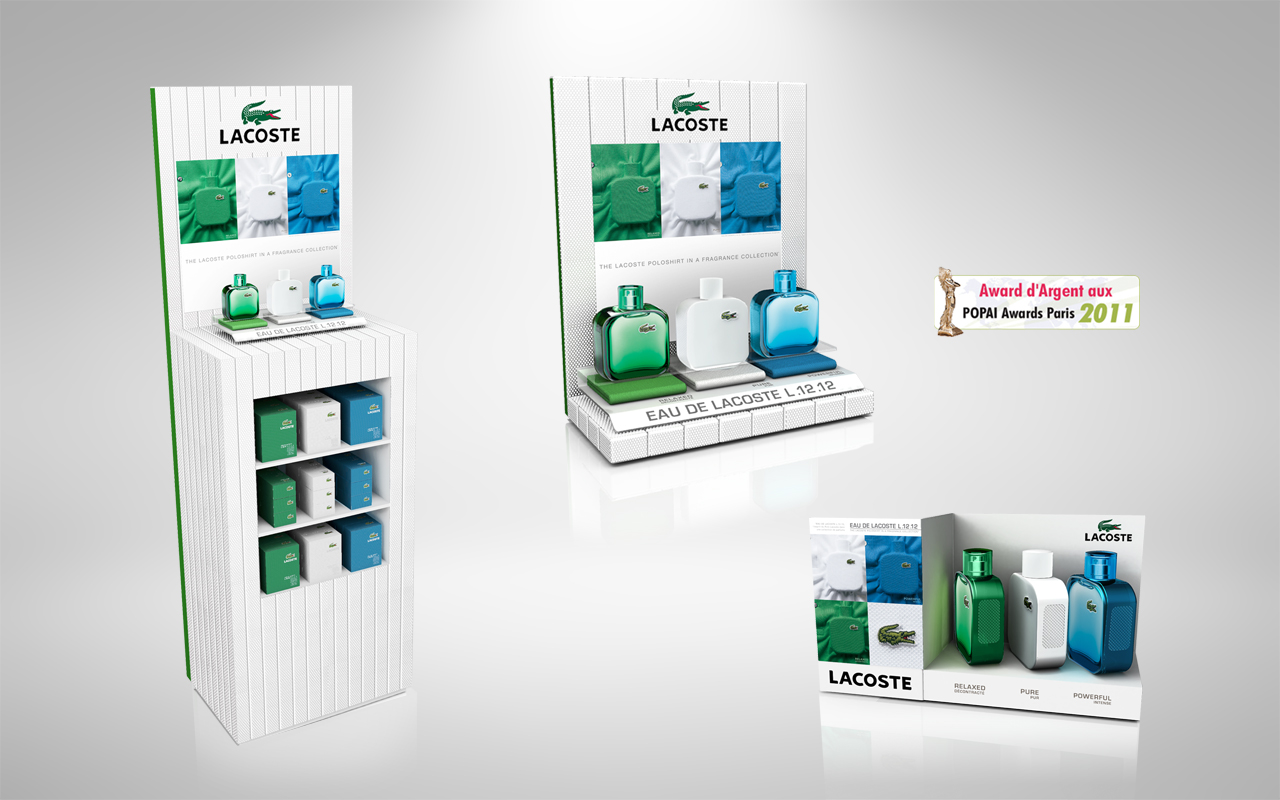 Anchoring a brand's identity with in-store design
The Lacoste brand, known by the Polo shirt with the crocodile, spans generations. However, this does not stop it from reinventing and modernising itself by further pushing its limits.
The role of retail design: For the launch of its iconic perfume which bears the code name of the famous Polo Original, Lacoste wanted a simple and minimalistic POS, quintessence of the brand.
Creative vision: The idea of Objets de Convoitises was to highlight the Polo shirt, using its texture. The development of this POS campaign, which has received many Awards, lies in the technical quality of the elements where the Polo texture takes pride of place.
Objets de Convoitises has created a true identity for in-store design, ranging from shelf design to the window display including Podium design. It has been applied to all international perfumeries with homogenous furniture configurations.
Retail Design Concept, Design, Artistic management, corner, window event, POSM. Merchandising.
3D images, 2D Graphics, technical contract documents, production plans and merchandising charter.
GRAPHIC DESIGN
Dance is the true essence of Repetto, the Interparfums house shares the same values:...

Categories:

Share Project :