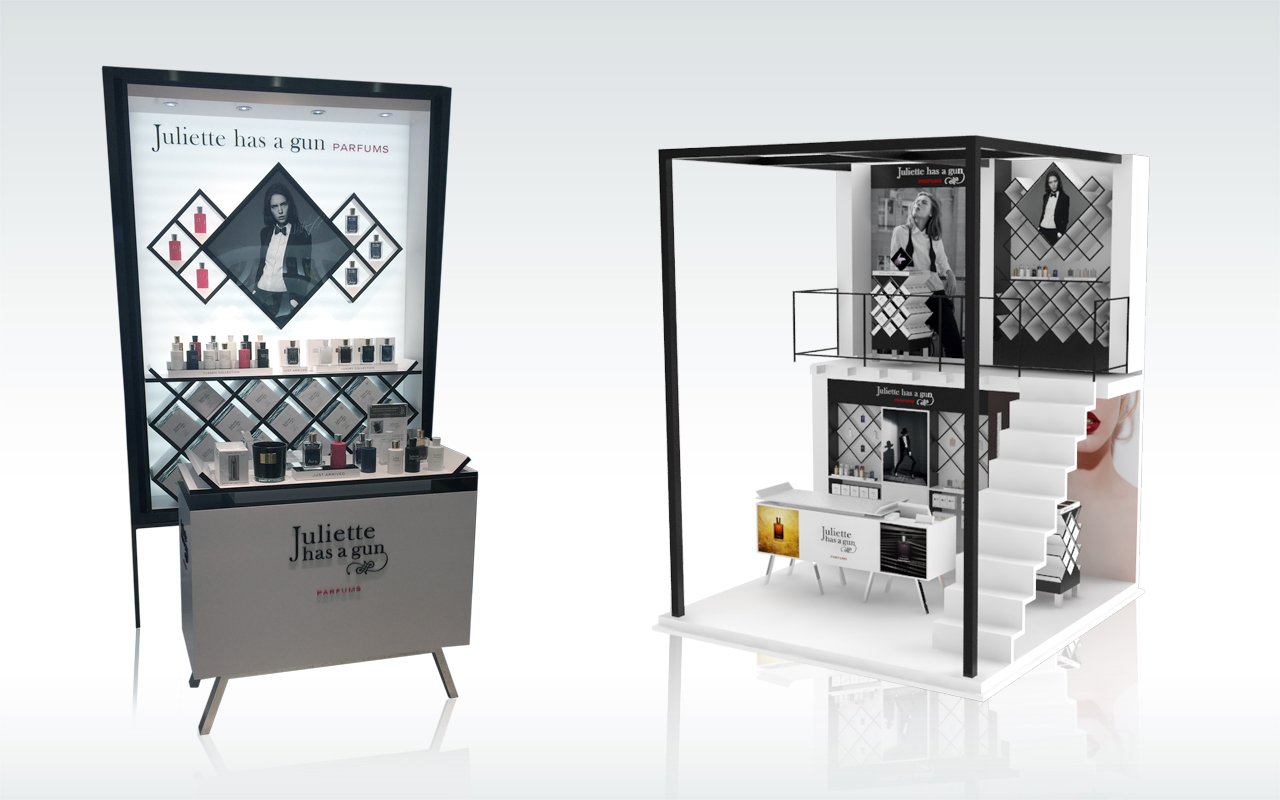 Luxury fixtures and merchandising
Differentiating niche perfume brands by retail design
Founded by Romano Ricci, Juliette Has a Gun opens a new path in the feminine perfume world, giving power to women: Juliette leaves Romeo and relies on her precious "Gun". The brand proposes a collection of unique fragrances where romanticism is combined with strength, seduction and independence.
The role of commercial architecture: it adds value to the transgressive concept of a niche perfume brand.
Creative vision: Objets de convoitises designs a new furniture and decorative element charter for corners and shop displays. Inspired by the iconoclastic Memphis style of the eighties, the agency has designed furniture which is resolutely modern, relying on lacquered and shiny materials which come into contrast with the matt colour of the bottles and other products. All these luxury units serve to elevate Juliette Has a Gun to the ranks of the greatest niche perfumers.
Retail Design Concept, Design, Artistic management flagship store, corner, POSM
Merchandising and window events.
3D images, 2D Graphics, technical contract documents, production plans and merchandising charter.
GRAPHIC DESIGN
Dance is the true essence of Repetto, the Interparfums house shares the same values:...

Categories:

Share Project :