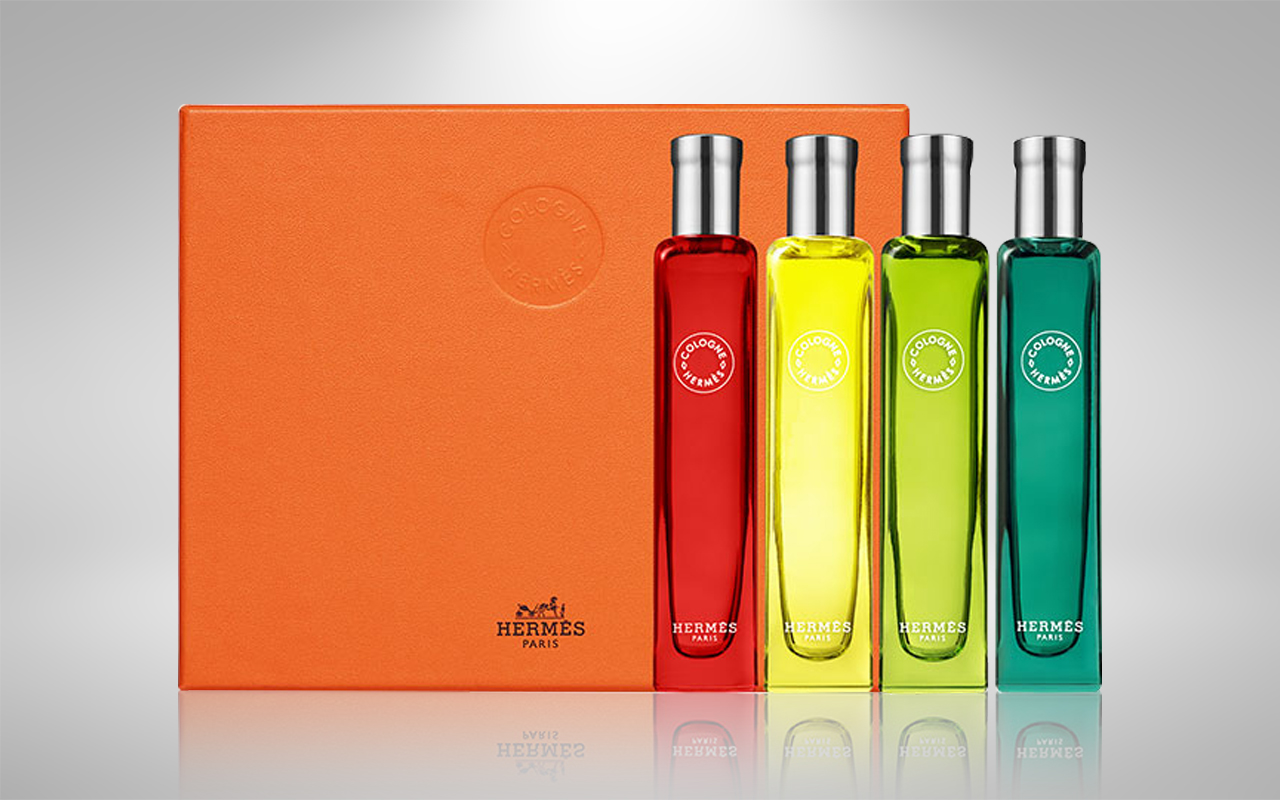 Creation of a nomadic perfume bottle
Capture the essence of Hermes to create a nomadic perfume bottle
The Hermes Fashion House founded in 1837 is a gem of French luxury no longer needing to be introduced. Following an exceptional path, the saddlery has opened up to different savoir faire and notably, in 1947 to perfume with Eau d'Hermès signed by Edmond Roudnitska.
The role of the design: to create a vaporiser expressing the perennial elegance of the brand, going beyond ephemeral perfume trends.
The creative vision of the perfume bottle: Initially created for the Hermessence collection, the vaporiser is a slender bottle which is made stable by a glass weight at its base. This model's deliberate simplicity has given rise to tinted variations with different degrees of transparency and opacity. This vaporiser has become an essential part of the various collections such as the Colognes, making its mark as a Hermes perfume legacy.
Creation of a perfume bottle
3D Volume, development of elaborate packaging, industrial design follow-up
(layout, iges verriers)
GRAPHIC DESIGN
Dance is the true essence of Repetto, the Interparfums house shares the same values:...

Categories:

Share Project :