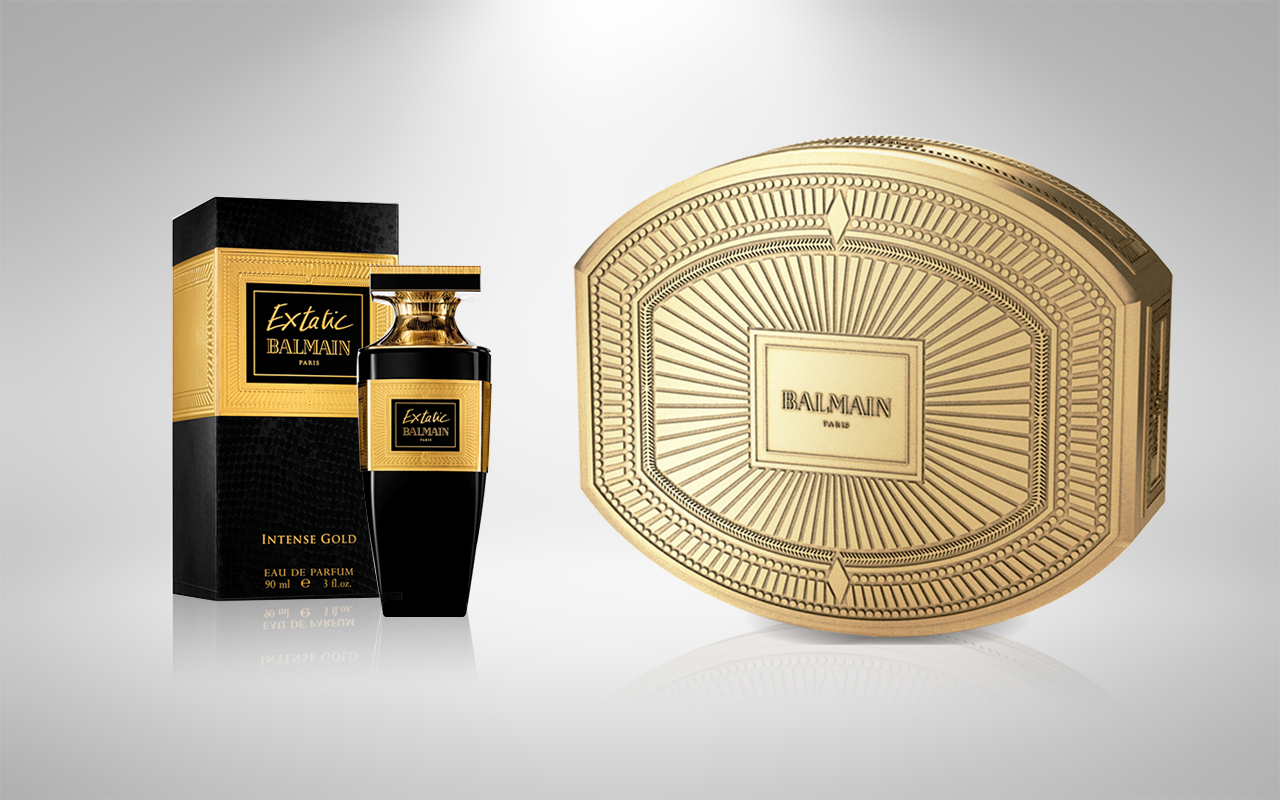 Creation and development of an original packaging
Differentiating perfume packaging by its graphic codes
Extatic by Balmain is a feminine oriental, sensual and sparkling perfume, in perfect affinity with the fashion house's couture style.
The purpose of flanker design: Designing an original packaging using graphic design to differentiate between the olfactory variations of the initial perfume.
Creative vision of the packaging: For Extatic Tiger Orchid, Objets de Convoitises has ribbed the perfume bottle and case with a tiger pattern reminiscent of the fauna and flora, by copying Olivier Rousteing haute-couture collections. The agency has made sure that the perfume brand's initial colour codes were respected in order to mark the connection with Extatic.
For Extatic Intense Gold, the agency has capitalised on the shimmery aspect of embroideries, key elements of the brand's luxury clothing.
This commitment was implemented in the 360° deployment of the packaging right to the commercial architecture and store display.
Materialised as a golden pellet in the form of a mobile garland, the shimmer adorns the entire merchandising campaign, right to the event podium where it is transformed into a sumptuous chandelier surrounded by noble materials such as black lacquer and shiny brass.
Design, Creation, Artistic management and illustrations
Style guide, 2D Graphics, 3D Roughs, models, technical contract documents, production and industrial printing process follow-up.
GRAPHIC DESIGN
Dance is the true essence of Repetto, the Interparfums house shares the same values:...

Categories:

Share Project :