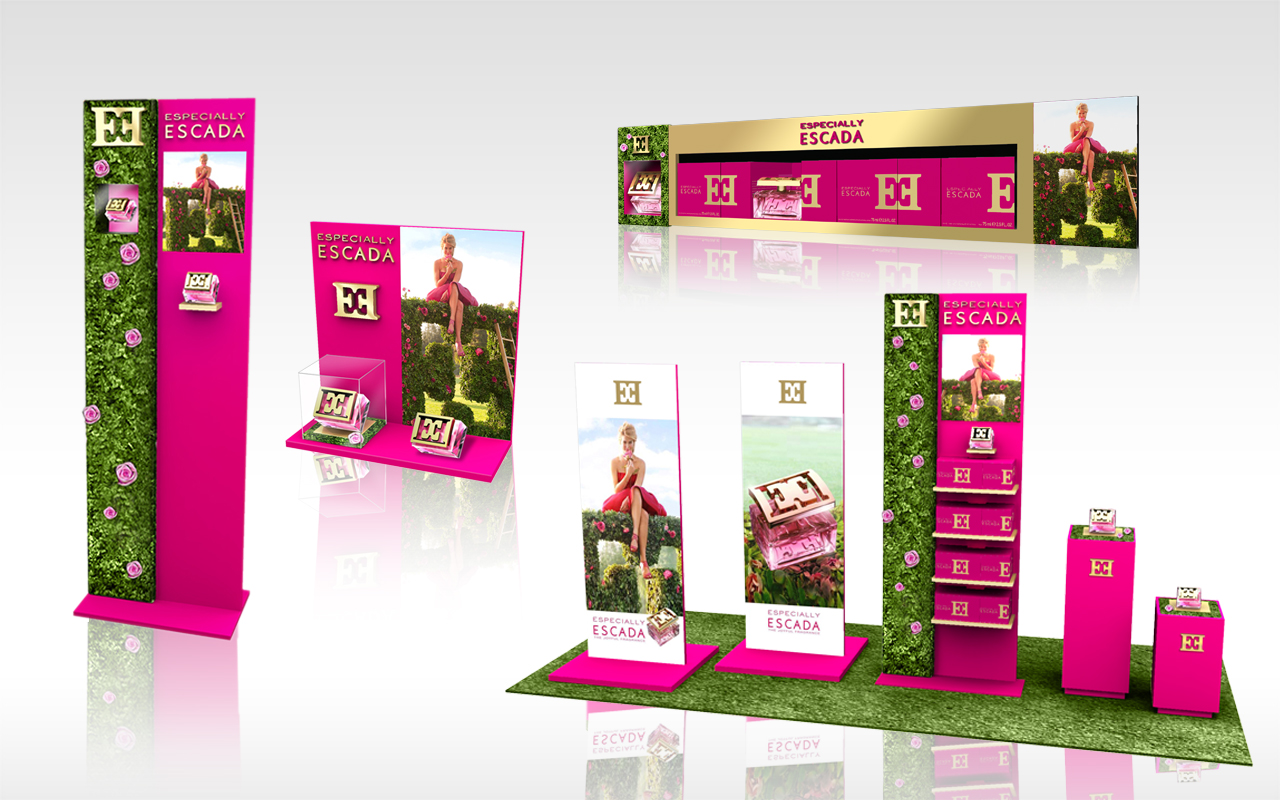 360° Perfume merchandising
Defining a merchandising package which makes sense with respect to the brand  
Escada is a brand that incarnates love of life, freshness and exuberance all the while incorporating the legacy aspect and style so specific to the fashion house. Through its advertising visual,  Especially Escada reflects this state of mind: a young woman dressed in a pink evening dress and ingeniously perched on a bush with bright flowers to match her outfit.
The role of luxury merchandising: to asserting the desirability of a brand, based on its communication territory.
Creative vision: to create retail design, the agency has literally implanted the brand's codes in a French-style garden. A green setting was recreated with topiaries and synthetic grass, blossoming with the dazzling shade of pink specific to Escada in a very "couture" manner. The logo's  double "E" serves as a base for structuring the box tree elements and the layout of space.
The agency has extended this store layout to the stands, window displays, floor testers, floor stands and counters, …
Retail Design Concept, Design, Artistic management, POSM
Merchandising and window events.
3D images, technical contract documents, production plans and merchandising charter.
GRAPHIC DESIGN
Dance is the true essence of Repetto, the Interparfums house shares the same values:...

Categories:

Share Project :